The Maurice Trapp Group
NUGGET MULTISPORT FESTIVAL
Saturday 8th May 2021


CLICK HERE to enter the 2021 Nugget.

Contact us about group discounts.

NOTE: If you had already entered the 2020 event before we cancelled, your entry will be automatically rolled over to 2021, but if you think you won't be able to attend this year's event, you can transfer your entry to another person. And, if you've won a 2020 free entry voucher, we'll honour that at the 2021 event as well.

Check your on the list using the link below...
2020 ENTRY LIST CARRIED OVER


ABOUT THE NUGGET
Waihi and Waihi Beach in the southern Coromandel are the impressive setting for the spectacular Nugget Multisport Festival.

You'll take an unforgettable adventure from Waihi's charming town centre out to the spectacular harbour and coast at Waihi Beach, before returning to Waihi via breathtaking trails to the rim of the mighty Martha Gold Mine and our iconic finish line under the shadow of the Cornish Pumphouse.
Along the way you'll ride through quiet country roads, paddle the beautiful harbour and run along remote rocky coastlines and clifftops to hidden beaches. After 'the hill' you'll mountain bike through rolling farmland and stunning single-track before your final run inside the mighty Martha Mine open pit.

The Nugget MultiSport Festival began in 2010, and the event has grown every year since. It brings you all that's great about being outdoors and active, and rolls it into an event that anyone can be part of. There's the Full Nugget MultiSport Race, Half Nugget Duathlon, 23 km Trail Run and the 10 km or 6 km off-road Run/Walk events, so we really do have something for everyone!
Combine all this with the carnival atmosphere at the magnificent finishing arena under the Cornish Pumphouse and you're set for an awesome weekend. Come and discover gold at The Nugget Multisport Festival, Waihi and Waihi Beach.



WE'RE CUPLESS FROM 2021. Please note that as of the 2021 event there will no longer be cups provided at the aid stations. Please BYO cup or carry your own hydration requirements.It's about reducing waste and one less thing to add to the landfills!


MAJOR SPOT PRIZES
BULARANGI VILLA FIJI
Huge thanks to Bularangi - our very loyal supporters - who have once again offered 7 nights accommodation at the magnificent Bularangi Villa, Fiji for up to 6 persons, as our major spot prize.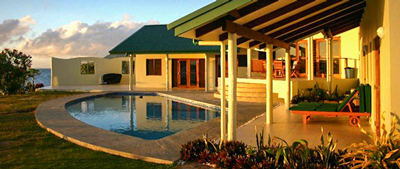 WE'RE GIVING AWAY GOLD & DIAMONDS
Thanks to a big-hearted collaboration between loyal sponsors Diamonds on Seddon of Waihi and new sponsors Ginny McArthur Jewellery, Paul and Kenny have presented us with this amazing hand-crafted trail running shoe.
The beautiful diamond encrusted, 9-carat gold pendant is valued at over $3,000 and someone will take it home as a spot prize - who will it be?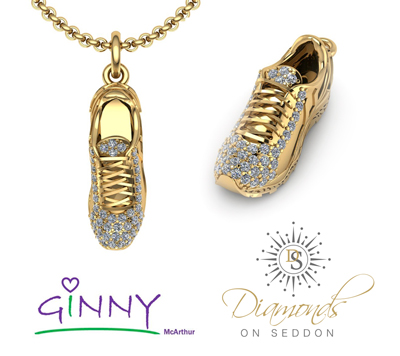 It's being made now at Diamonds on Seddon in Waihi, so drop in and say hi to Paul and Delwyn and check it out.
These pendants are also offered to purchase, along with a plain sterling silver version, and in 9-carat yellow, rose, white gold, They are available through Diamonds on Seddon or via ginnymcarthurjewellery.com

A RUAHINE KAYAK IS UP FOR GRABS
Nugget supporters Ruahine Kayaks are again giving away a shiny new yak for 2021. What a wonderful spot prize. You'll need to be at the evening prizegiving to be in the draw to win this bad boy.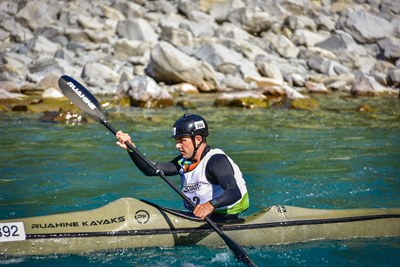 We're very pleased to announce a new partnership with earSHOTS - Bluetooth headphones featuring magnetic ear clip technology forged in the mountains of New Zealand for riders and runners that charge!
Hit the link ENTER HERE to go into the draw to win a pair of earSHOTS.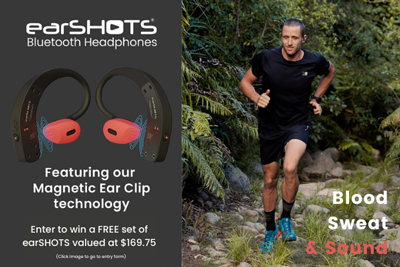 Share this page: